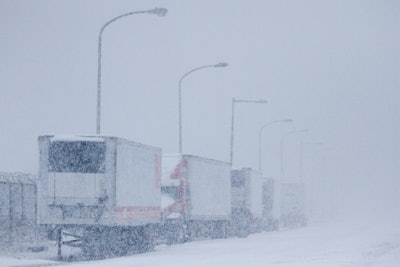 Truckers in or headed to the Northeast and Middle Atlantic states this weekend should be prepared for driving made difficult by wet snow in some places, heavy rain in others and significant winds.
The nor'easter is expected to move up from the south, and carry with it some of the rain of Hurricane Willa from the Pacific Coast. Several inches of rain are expected along the eastern seaboard while snow is expected at higher elevations from West Virginia to Maine and into the Canadian Maritimes.
Accuweather says drivers ought to expect difficult travel conditions, power outages, and downed trees.