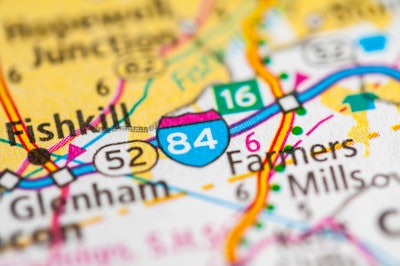 If you travel Interstate 84 with any frequency, be prepared for a change next year.
The New York Department of Transportation has said it will change the numbers of exit signs in that portion of the interstate that runs through the state. Starting in the spring, the NYDOT will change them to mileage-based numbers from the Pennsylvania/New York state line to the New York/Connecticut state line.
NYDOT said it expects to complete the project sometime next year.
The new exit numbers will be based on distance from the Pennsylvania state line to the interchange rather than consecutively numbered, according to NYDOT Regional Director Lance MacMillan in a letter the Orange County Chamber of Commerce posted to Facebook.
For example, the I-84 exit for the New York State Thruway, which is currently Exit 7, will be renamed Exit 36, because the I-87 interchange is 36 miles east of the Pennsylvania state line.