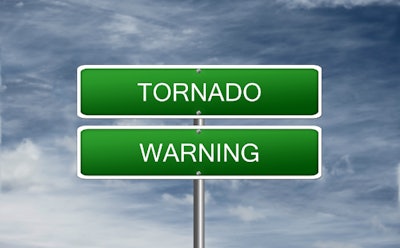 If you live or travel through much of the South, be aware you may have to contend with some dangerous weather later this week.
As the Midwest recovers from a major winter storm, Texas, Louisiana, Arkansas, Mississippi, and Kentucky face the prospect of severe thunderstorms that could spawn isolated tornadoes.
Accuweather suggests severe weather could occur at the end of this week.