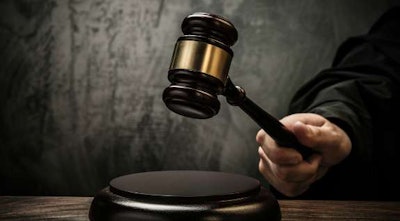 A Montana trucking company and its owner are out $1.29 million and facing prison time and probation for fraud and violating laws regulating transporting hazardous materials, according to Montana's U.S. Attorney's Office.
Donald E. Wood, Jr., and his trucking company, Woody's Trucking LLC, were recently sentenced for convictions from charges regarding a 2012 explosion at an oil and gas processing facility. Wood was sentenced to 12 months and one day in prison and three years of supervised release.
The trucking company was sentenced to four years of probation. Wood and his company were also ordered to pay a total of $1,289,370.40 in forfeiture and restitution.
In 2012, a Woody's Trucking driver was pumping his truck's tank at Custom Carbon Processing, a facility that processes and recycles slop oil. The driver's bill of lading identified his load as "slop oil and water," a non-hazardous substance. However, the driver was actually carrying a loaded natural gas condensate, or "drip gas," a hazardous material. The truck wasn't placarded for carrying flammable liquids. Witnesses testified during the trial that Wood, the CEO of the company, had instructed the driver to falsify his bill of lading to hide the fact that the company was hauling drip gas without placards. The fleet also had no insurance coverage for hauling drip gas.
Three people were injured in the explosion and the truck burned for eight days afterward.