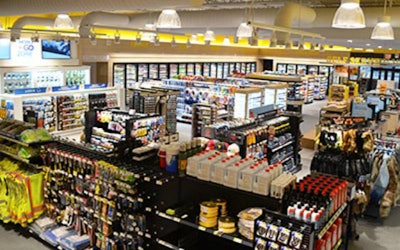 Love's Travel Stops Thursday announced the opening of a new travel stop in Sidney, Ohio. The new location, at 2241 Fair Road (off I-75, Exit 90) has 130 truck parking spaces.
The more than 16,000-square-foot facility is open 24/7 and has:
Speedco location on-site
Chester's Chicken, Godfather's Pizza and Hardee's restaurants
Nine showers
Dog park
Nine diesel bays
Laundry facilities
Mobile to Go Zone
CAT scale
"The trucking industry is a vital component in serving our local companies, at least one of which has as many as 150 trucks a day entering and leaving their business," said Mike Barhorst, mayor of Sidney. "As a result, Love's made the decision to come to Sidney, and it was not a surprise. We know that Love's will be successful here as they serve not only our local companies but the 56,456 passenger vehicles and 15,364 trucks that travel through Sidney each day on I-75."
The Sidney location is nearly 5,000 square-feet larger than the average Love's Travel Stop.