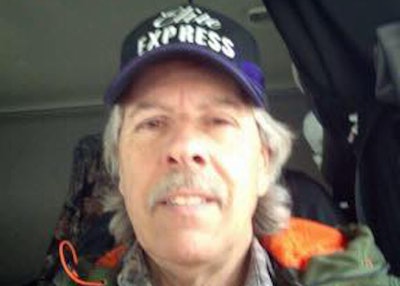 Police continue searching for missing truck driver John Ring, whose family told police they last heard from him Oct. 31 in Hammonton, New Jersey, and whose truck tracker data shows it was last moved Nov. 1. Ring was reported missing to the Hammonton Police Department on Nov. 21.
Ring drives for Express Dedicated LLC. When the fleet was unable to reach Ring, a state trooper was sent to check on him and found the truck locked with Ring's belongings inside. His tractor-trailer was found on I-85 northbound at a rest stop near Dolphin, Virginia Nov. 1.
He is described as a white male, 62 years old, 6 feet tall, approximately 180-200 pounds, with brown eyes and grey hair. The circumstances surrounding his disappearance are not known, according to the Hammonton Police Department. Anyone with information on Ring's whereabouts should contact police at 609-567-4300 Ext. 237.
Truckers News reached out to the Hammonton Police Department to inquire about any updates in the case but had not received a response by the time of this article's publication. This story will be updated with new information as it becomes available.