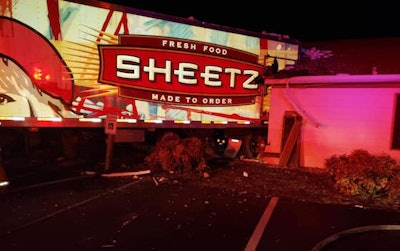 Truck driver Herman L. Wicker, Jr., 65, from Altoona, Pennsylvania, has been charged with reckless endangerment after his truck crashed into a Virginia church Tuesday, Jan. 22, according to police.
The accident occurred while Wicker was driving along northbound Route 29 near Chatham, Virginia. Police said he crossed the median and crashed into a parking lot, where he hit three parked cars before crashing into the Open Bible Baptist Church.
The accident remains under investigation. Wicker received minor injuries and was taken to an area hospital for treatment, according to police.