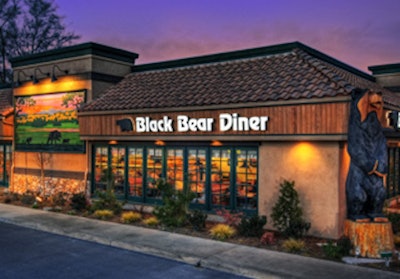 Truckers visiting the Petro Stopping Center in Beaumont, Texas (Exit 848 at I-10) now have more dining options thanks to the recent addition of a Black Bear Diner.
Black Bear Diner offers homestyle meals such as chicken fried steak, corned beef hash, slow-cooked pot roast, apple cobbler, and more. The restaurant can seat 126 guests and is open daily from 6 a.m. to 10 p.m.
"We are excited to be adding another Black Bear Diner to our collection of brand offerings. From the unique and fun décor featuring carvings and murals of bears to the hearty delicious menu items, we believe Black Bear Diners offer our customers something different on the road. And, anytime we can bring a new full-service restaurant to one of our locations we do, so we can offer traveling motorists and the local community the opportunity to sit down, relax and enjoy their meal," said John Ponczoch, senior vice president of TravelCenters of America and leader of the TA Restaurant Group.