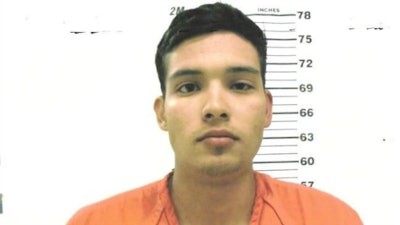 A California truck driver was shot and killed alongside eastbound Interstate 20 near Westbrook, Texas Thursday, April 18. His driving partner was wounded in the same incident, which occurred at about 6:50 a.m. Texas Rangers arrested the shooter at the scene.
Dead is 56-year-old Noppol Pantiyanurak. His driving partner was not identified.
Arrested and charged with murder, aggravated assault causing serious bodily injury and aggravated assault with a deadly weapon is 20-year-old Brandon Christopher Madrid from Odessa. He is being held on $700,000 bond.
KTXS-TV reports police believe Pantiyanurak pulled his tractor-trailer over after a car began flashing its lights. It appears Pantiyanurak was shot from behind.
Police have not suggested a motive for the shootings.
A Department of Public Safety trooper stopped for what appeared to be a motorist in need of assistance and discovered the shootings.
Westbrook is about halfway between Abilene and Midland.