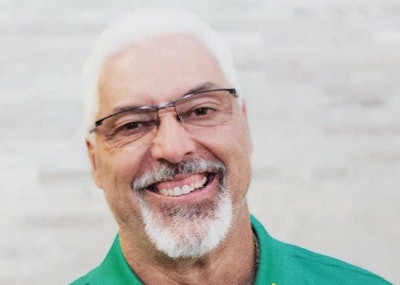 An ABF Freight truck driver is being recognized as a Highway Angel by the Truckload Carriers Association for assisting a motorist during a snowstorm.
Driver Donald Wood, of Fort Smith, Arkansas, was waiting out a blizzard in Liberal, Kansas in January when he noticed another motorist in need. Roads in the area were closed and Wood had pulled into a motel parking lot to wait out the weather when he noticed unmoving headlights shining out of the snow.
Wood found a small pickup truck stuck in a snowdrift with an elderly man and dog inside. Wood retrieved a broken shovel at the motel and worked for over an hour to release the pickup's tires, and then he got the truck unstuck and directed the elderly man to the motel, where he and his dog warmed up.
"It's hard to see someone stuck in those kinds of conditions," Wood said. "I just wanted to help him. As a truck driver, the people we meet along the way are all potential customers for the trucking industry. It's important for us to show up as a positive role model and help where we can."
TCA awarded Wood with a Highway Angel certificate, patch, lapel pin and truck decals.