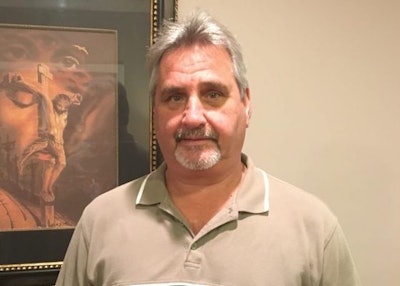 ABF Freight driver John Gubaci didn't hesitate to help out when he came upon a burning vehicle one night on his way home. The Truckload Carriers Association is recognizing him as a Highway Angel for his actions.
Gubaci was driving home through Dalton, Georgia in May 2018 when he saw blue smoke ahead, indicating a car fire. Gubaci found a burning vehicle and a woman on the shoulder. Gubaci parked his truck and grabbed his fire extinguisher.
"It was flaming pretty good by the time I arrived," Gubaci said. "As I worked on the fire, the woman called 911."
After the flames were extinguished, Gubaci waited with the woman for 10-15 minutes to make sure they didn't start up again. She thanked him for his help.
TCA awarded Gubaci a Highway Angel certificate, patch, lapel pin, and truck decals.