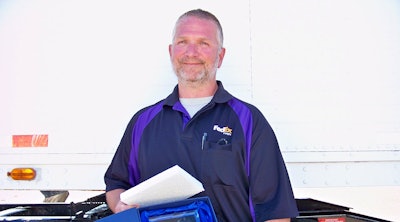 A FedEx Freight driver repeated as champion of the 2019 Mississippi Truck Driving Championships held in Gulfport recently.
Scott Osborne also won the flatbed division.
Other division winners included:
Sleeper Berth: Reginald Johnson, Ergon Trucking
3-Axle: Jackie Reed, FedEx Freight
Tank Truck: Jason Matte, Walmart Supply Chain
4-Axle: John Kitchens, FedEx Freight
5-Axle: Christopher Gaston, FedEx Freight
Straight Truck: Kieth Reynaud, Walmart Supply Chain
Step Van: Brandon Lee, FedEx Ground
Twins: Don Nehring, FedEx Ground
All winners advance to the 2019 National Truck Driving Championships in Pittsburgh Aug. 14-17.
The 124 drivers competing in the state event combined to drive more than 237 million accident-free miles.