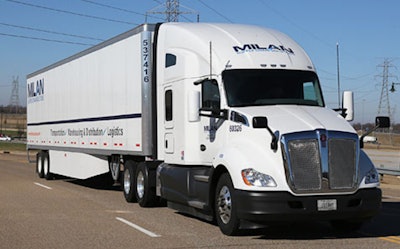 Milan Supply Chain Solutions, Inc. is expanding its presence in Jackson, Tennessee.
Located near Interstate 40, the new facility will include corporate offices and a 200,000-square-foot distribution center, with opportunity for further expansion. The new center will be constructed to meet food grade compliance. It will complement Milan's existing distribution center, truck and trailer maintenance shop and cross-dock facility in Jackson.
The Jackson site was a logical selection, which strategically places the Milan team – corporate, operations, administration and transportation — in one location, according to a statement from the company. The new location will allow a more comprehensive approach to serving customers, the company said.
"This new facility aligns with our strategic growth initiatives and enhances Milan's integrated service offering to our clients. This expansion will further solidify our footprint in the Tennessee market." Kevin Charlebois, Milan's CEO.
Milan provides regional transportation services in the Southeast and Midwest.