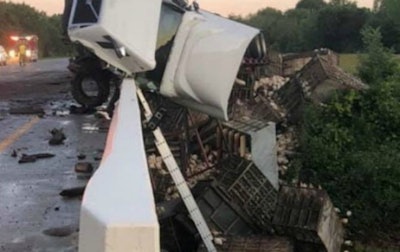 A tractor-trailer crashed Friday morning, June 14, on eastbound U.S.-30 near Canton, Ohio slightly injuring the driver and spilling its load of thousands of chickens, many of which were killed.
The Ohio State Highway Patrol told The Canton Repository the man said he fell asleep. When he awoke the truck was veering off the roadway and into the guardrail and embankment, according to police.
The crash happened just after 5:30 a.m. The investigation continues.