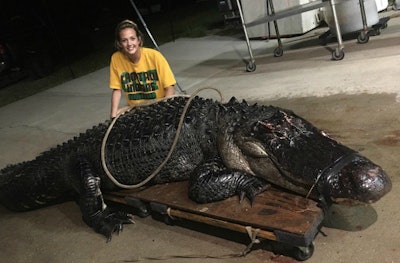 Highway mishaps with animals, sad as they might be, are not unusual for truckers who do any amount of driving. Still, we're guessing this one has to be about as odd as it gets.
A tractor-trailer driver in Florida June 3 hit a 12-foot-long alligator that weighed in at 463 pounds. The trucker struck the beast in the head as it crossed Interstate 10 in Tallahassee, Florida … and the 'gator survived the collision. However, it later was euthanized because of the extent of its injuries.
"He (the 'gator, not the trucker) was pretty mad as you would expect," owner of Vaughan's Gators, Broderick Vaughan, told Fox 35. Vaughan was called to remove the critter from the highway.