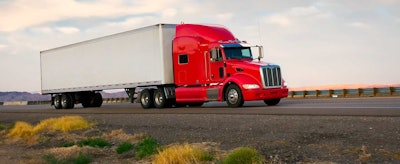 An essay contest encourages high school students to write about the trucking industry for a chance to win a $2,500 grand prize. Acuity Insurance's third annual Trucker Appreciation Essay and Video Contest is recruiting submissions in advance of National Truck Driver Appreciation Week.
Students must submit an essay and video submission on one of the following: hours of service, truck parking, the electronic logging device mandate, driver distraction, driver retention, driver health and wellness, the driver shortage, automated truck technology, transportation infrastructure/congestion/funding, or CSA. Essays are limited to 1,000 words and videos are not to exceed one minute in length.
The first place winner will receive $2,500 while the second place and third place winners receive $1,500 and $1,000 respectively. Three honorable mention winners will each receive a $150 Visa gift card.
Entries are being accepted until July 21. Contest details and entry guidelines are available online from Acuity Insurance.