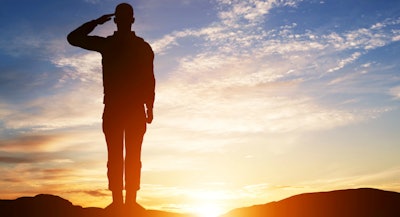 Active duty members of the military, veterans, and reservists may enjoy a free meal on July 4 courtesy of the TA Restaurant Group, a division of TravelCenters of America. The meal is complimentary with proof of military service at participating Country Pride and Iron Skillet restaurants nationwide.
The meal may be chosen from a special menu.
Country Pride and Iron Skillet restaurants will also prepare Fallen Solider Tables to honor those who gave their life defending the United States. A single place setting at an empty table symbolizes the wish that the fallen men and women of the U.S. armed forces could be present, according to TA.
Proof of service includes: U.S. Uniformed Services ID card, current Leave and Earnings Statement, veterans organization membership card, photograph in uniform, DD214 form, a citation or commendation.