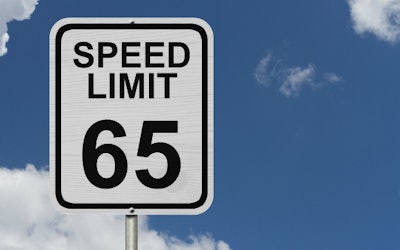 A bill introduced late last week in the Senate would require the Department of Transportation to resume work on a rule to require heavy-duty trucks to be equipped with speed limiters and mandate a limited speed of 65 mph.
Due to Executive Orders signed by President Trump in his first days in office, DOT's Federal Motor Carrier Safety Administration tabled a rulemaking that sought to institute a speed limiter mandate. The agency was scheduled to publish a proposed rule in September 2017, but has since moved the rulemaking to a long-term agenda item.
Isakson's bill likely won't gain the traction it needs to prevail in Congress, though he could try to attach it to a larger transportation bill, such as an annual DOT appropriations bill or a highway authorization bill.