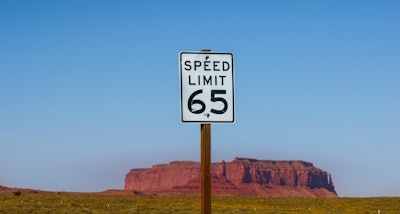 A major national trucking industry organization has thrown its support behind a Senate bill that would require speed limiters on most heavy trucks.
Wednesday, July 10, the Truckload Carriers Association announced its support of S. 2033, The Cullum Owings Large Truck Safe Operating Speed Act of 2019. The bill requires new trucks weighing over 26,000 pounds to be equipped with speed limiters set at a maximum speed of 65 mph. Existing trucks already equipped with speed limiters would be required to set the devices at 65 mph.
In a recent Truckers News online poll, 77% of respondents clicked on "Hate 'em" when asked what they thought of speed limiters, 12 percent said they disabled the one on their truck and 6% said they love the devices.
In a statement, TCA in part said: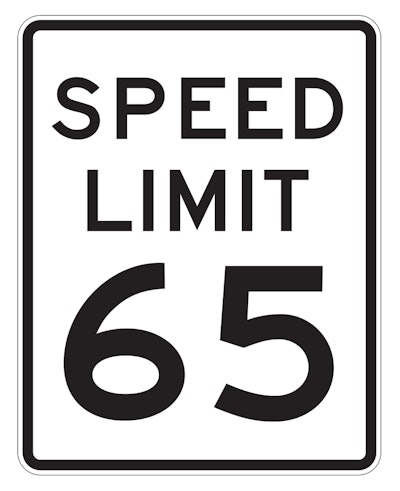 "As an association which represents roughly 78 percent of freight market share by revenue, it is fair to say that any rule regarding speed limiters will have the greatest effect on our segment of the trucking industry. TCA's members spoke with a unified voice when developing our policy in support of speed limiters, and today we are using this focus to lend support to a bill that we feel could make significant safety strides for all motorists on the nation's roadways.
"TCA, and our truckload carrier members recognize that traveling too fast for conditions is one of the most prominent reasons for accidents on our roads today. Both the National Highway Traffic Safety Administration and the National Transportation Safety Board have identified speeding as a leading cause of crashes and a key target for improvement by both industry and government stakeholders. We, as the trucking industry, have a safety obligation to responsibly operate our vehicles at speeds in which we can effectively control and limit the opportunity for accidents.
TCA said it has since 2012 advocated for a 65 mph limit on all class 7 and 8 trucks manufactured after 1992 and equipped with speed limiters. It added that the "majority of TCA's members have already adopted speed limiters."
The speed limiter legislation was introduced late last month by Sen. Johnny Isakson (R-Georgia) and Sen. Chris Coons (D-Delaware).