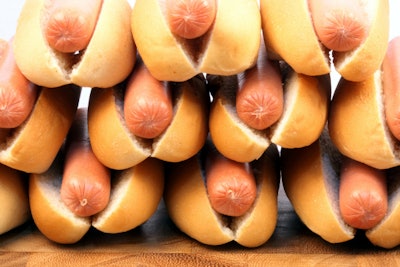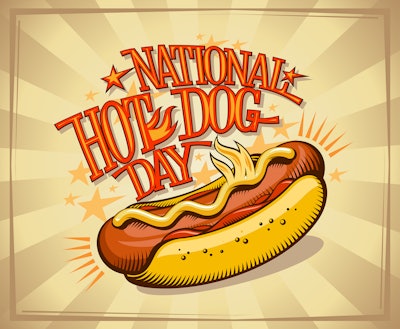 A national chain of travel centers next week helps you celebrate National Hot Dog Day in style.
Visit any TA and Petro Stopping Center or TA Express Wednesday, July 17 — which is, of course, National Hot Dog Day — and get two hot dogs for $1, or a free hot dog with your UltraONE kiosk coupon.
National Hot Dog Day varies from year to year depending on when the North American Meat Institute holds its annual Hot Dog Lunch on Capitol Hill. That event has been held for the past 40 years and attracts more than 1,000 members of Congress, Administration officials, journalists, and lobbyists.
At this year's annual International Hot Dog Eating Contest held July Fourth at New York's Coney Island, defending champ Joey Chestnut at 71 hot dogs in 10 minutes. (The next closest competitor consumed just 48 dogs.) In the women's contest, Miki Sudo ate 31.