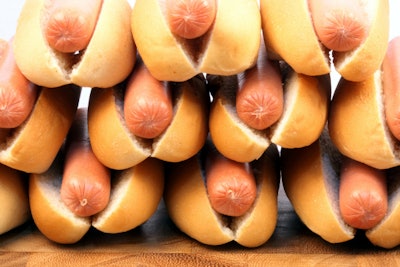 Professional drivers and other travelers will have an opportunity chance to get a free hot dog at Love's Travel Stops Wednesday, July 17, National Hot Dog Day.
Customers who present a barcode at checkout can enjoy a free hot dog or roller grill item. Customers can access the barcode for their free hot dog or roller grill item on Loves.com, the Love's Connect app or Love's social media accounts (Facebook, Instagram, Twitter and LinkedIn) from 12:01 a.m. to 11:59 p.m. July 17.
Registered Love's Connect users will receive a notification with the barcode.
"Our customers are always moving, and love food options that are perfect for on the go," said Mark Romig, director of merchandise for Love's. "We're delighted to meet those demands and show gratitude to Love's amazing customers on National Hot Dog Day with free items."