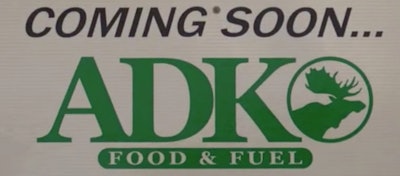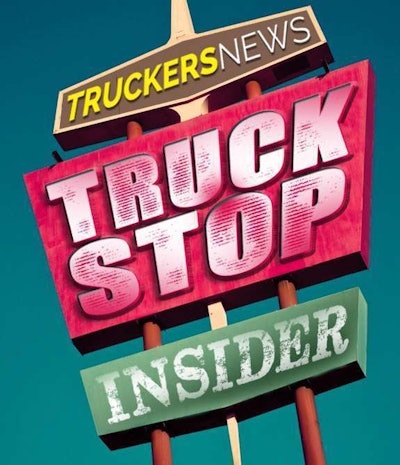 If your travels take you through Upstate New York, you'll soon have another place to stop, refuel, eat and park.
Officials broke ground on Adirondack Food and Fuel Wednesday, July 10, for a 5,300-square-foot convenience store and food court that will be the final tenant of the Frankfort 5S South Business Park. The new store is located about 5 minutes from the New York State Thruway (Interstate 90) in the Mohawk Valley community of Frankfort.
The travel center will have:
four diesel lanes, including three high-speed diesel pumps
parking for 30 to 40 trucks
a 20-seat food court
made-to-order restaurant items
a full line of grocery items
truckers' lounge with showers
fleet services
CAT scale
The complex is expected to be completed in November. It will be in the same business park as the Tractor Supply Company's new distribution center.
Love's offers free hot dogs next week
Professional drivers and other travelers will have an opportunity chance to get a free hot dog at Love's Travel Stops Wednesday, July 17, National Hot Dog Day.
Customers who present a barcode at checkout can enjoy a free hot dog or roller grill item. Customers can access the barcode for their free hot dog or roller grill item on Loves.com, the Love's Connect app or Love's social media accounts (Facebook, Instagram, Twitter and LinkedIn) from 12:01 a.m. to 11:59 p.m. July 17.
Registered Love's Connect users will receive a notification with the barcode.
"Our customers are always moving, and love food options that are perfect for on the go," said Mark Romig, director of merchandise for Love's. "We're delighted to meet those demands and show gratitude to Love's amazing customers on National Hot Dog Day with free items."
Rutters gets approvals for video slot machines
Rutter's convenience store chain Wednesday, July 10, received approval for two more of its applications to run mini-slots parlors at some of its larger properties.
The Pennsylvania Gaming Control Board approved gaming licenses for stores
on the 2100 block of Susquehanna Trail in Manchester Township, York County, near Exit 22 of Interstate 83
in the 200 block of Kuhn Lane, Allegheny Township, Blair County
Rutter's now has won three approvals to begin offering slots-style gambling. The licenses permit Rutters to offer play on up to five of the casino-style machines for patrons ages 21 and over.
Pennsylvania's so-called truck stop gambling later this summer.
Rutter's has applied to put machines in 21 of its 74 stores.