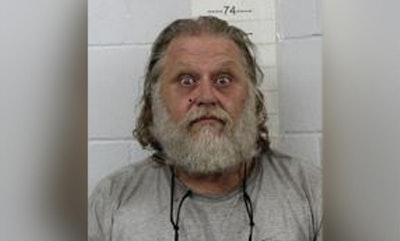 An apparent road rage incident led to a modest police standoff and the arrest of a North Dakota truck driver last week.
Lynn Daniel Kouba, 58, of Adams, North Dakota faces felony charges of terrorizing and reckless endangerment and misdemeanor counts of possession of a controlled substance and paraphernalia following an incident on a highway in the north-central part of the state. It began with the trucker allegedly pointing a handgun at another driver and ended with him surrendering to police at his home.
According to the Grand Forks Herald, a woman motorist called police to report a truck driving erratically on Highway 17 and said the driver threw empty beer cans from the vehicle. The woman reportedly stayed at the intersection of Highway 17 and County Road 11A to record the truck's license plate number. When Kouba stopped beside her vehicle he allegedly pointed a silver handgun toward her and the woman said she later heard a shot.
Officers later found the truck parked at Kouba's home. They said he raised his middle finger at Walsh County deputies and later could be seen inside holding a long gun on his shoulder. The Northeast Special Response Team was called to the scene and Kouba surrendered peacefully, according to court documents.
Police found a .44 magnum handgun that matched the woman's description. Several other firearms, drug paraphernalia and 3.3 ounces of marijuana also were found, the affidavit said.