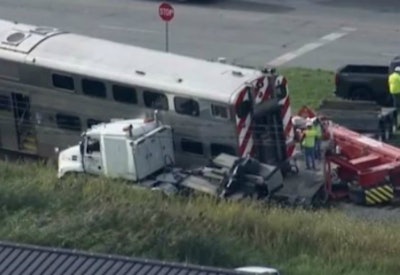 No injuries were reported after a Chicago commuter train Friday collided with a tractor-trailer in a Southwest Side rail yard.
The crash involved a Metra SouthWest Service inbound train traveling from Orland Park to Union Station. The train struck a tractor-trailer at about 3:20 p.m. inside a Norfolk Southern rail yard near Wrightwood station.
The train experienced a minor derailment, and the passengers were evacuated, according to a spokesperson for Metra. The collision occurred at a private crossing at the entrance to the Norfolk Southern Landers Yard.
Investigation into th cause ofthe crash continues.