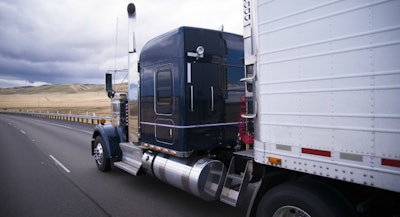 As it has for the previous two years, the driver shortage tops the overall list of the most recent Critical Issues in the Trucking Industry survey. The issue of hours of service was once again the second-ranked issue in this, the 15th annual survey. However, there are some differences in how drivers rank the issues and how motor carriers responded.
Findings from the survey conducted by the American Transportation Research Institute were made public today at the American Trucking Associations' Management Conference and Exhibition in San Diego.
Overall survey results showed the top 10 issues to be:
Driver Shortage
Hours of Service
Driver Compensation
Detention/Delay at Customer Facilities
Truck Parking
Driver Retention
ELD Mandate
Compliance, Safety, Accountability
Transportation Infrastructure/Congestion/Funding
The Economy
Commercial drivers and the companies they drive for had considerable differences of opinion between what each saw as the leading concerns. Commercial drivers made up 35.3% of the respondent pool, which totaled 2,119.
Here's how commercial drivers ranked the issues:
Driver Compensation
Hours of Service
Truck Parking
ELD Mandate
Detention/Delay at Customer Facilities
Speed Limiters
Driver Training Standards
Driver Distraction
Transportation Infrastructure/Congestion/Funding
Autonomous Truck Technology
Motor carriers accounted for 51.1% of those who responded to the survey. This is how they ranked the issues:
Driver Shortage
Driver Retention
Hours of Service
Compliance, Safety, Accountability
Transportation Infrastructure/Congestion/Funding
Detention/Delay at Customer Facilities
The Economy
ELD Mandate
Insurance Cost/Availability
Tort Reform
Other industry stakeholders accounted for the remaining 13.7 percent.
Driver compensation appeared on the list of issues for the first time as did detention.
"While 2018 was an incredible year for trucking, we've seen some challenges in 2019 and certainly finding and retaining qualified drivers remains at the top of the list for our industry, said Barry Pottle, ATA chairman and president and CEO of Pottle's Transportation, in a statement that accompanied the survey results. "ATRI's analysis reveals the interconnectedness of these top issues and provides a roadmap for how motor carriers and professional drivers believe we should move forward as an industry."
Included in the survey were strategies to deal with each of the top issues. Truckers News will have followup stories on those issues and the suggested strategies.
___
David Hollis is the editor of Truckers News and can be reached at davidhollis@randallreilly.com.