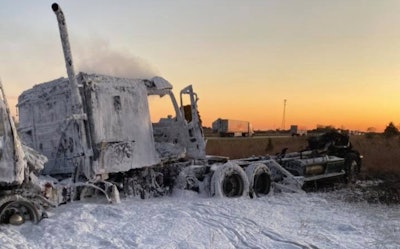 One driver was hospitalized while another escaped serious injury when two trucks collided on Interstate 80 in Illinois early this morning, Oct. 23.
The mishap occurred at about 5:30 a.m. on eastbound I-80 between mile markers 84 and 85 near Utica and Ottawa, Illinois about 85 miles southwest of Chicago.
A fire department spokesperson at the scene said one truck was stopped alongside the interstate when it was struck by the other. Both caught fire.
Neither driver was identified and the police continue their investigation.