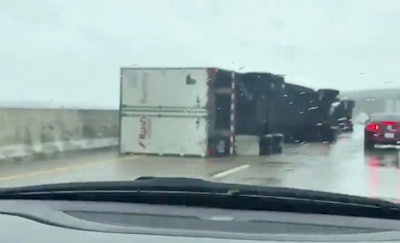 Ar least seven tractor-trailers were blown over by high winds on Interstate 40 in Tennessee Saturday, Oct. 26.
The Tennessee Highway Patrol reports the trucks were blown over in several locations, including on the bridge over the Tennessee River. There were also media reports of nine trucks being blown over by straight-line winds.
There were no reports of injuries.