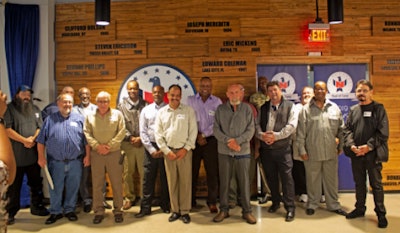 New Jersey-based NFI recently inducted 21 company drivers into its inaugural Haul of Fame. The reception Oct. 22 at the company's new headquarters in Camden, New Jersey honored drivers from around North America who have logged over 20 years of safe driving.
"Our Haul of Fame drivers exemplify who NFI is and what we stand for," said Sid Brown, CEO of NFI. "We are proud to have them represent the company and call them part of the NFI family as we celebrate this impressive milestone. The well-being of our employees and communities drives all that we do at NFI and we recognize and appreciate the contributions these individuals have made in creating a safer environment."
Founded in 1932, NFI is a privately-held and family-owned company with more than 300 locations throughout North America. Today, NFI employs 2,700 being drivers operating its dedicated fleet.