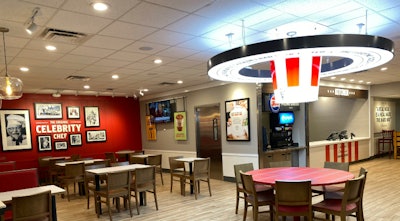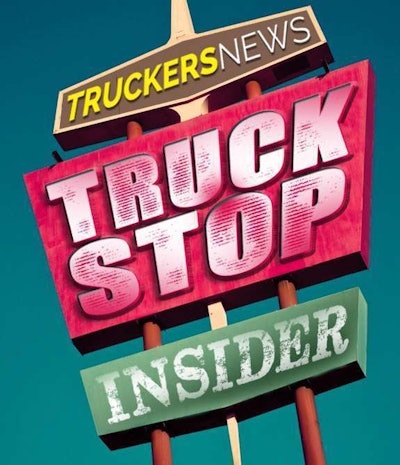 Two major truck stop companies are adding nationally-recognized chain restaurants as dining options.
TravelCenters of America Inc. is opening a Kentucky Fried Chicken in its TA travel center in Greenwood, Louisiana, located at Interstate 20, Exit 5. This is the first KFC to open in TA's network.
The new restaurant has dining room seating for 60 guests and features design elements that connect to KFC's heritage and its founder, Colonel Harland Sanders, including:
Photos of Colonel Sanders and his travels around the world and encounters with celebrities
A signature bucket chandelier, which is the centerpiece of the restaurant's dining area
KFC has a rich history of feeding America's travelers. The fried chicken chain was founded in 1952 in a roadside café in Corbin, Kentucky.
Signage on the restaurant hails from Kentucky and has ties to Colonel Sanders. It was created by Ruggles Sign Company of Versailles, which was founded by the husband of one of Colonel Sanders' daughters.
TA-Petro plans nearly 100 IHOP restaurants
TravelCenters of America and IHOP are partnering to open up 94 IHOP restaurants in TA and Petro locations across the U.S. in the next five years. There are currently four of the restaurants already in TA's network, including one that opened in Jackson, Georgia recently.
Guests at IHOP restaurants in TA-Petro travel centers will be able to order from the brand's full menu, including pancakes, omelets, burgers, chicken and more.
Boise Stage Stop feeds truckers for free on Thanksgiving
As it has for many years, the Boise Stage Stop in Idaho is showing its appreciation for truck drivers with a free Thanksgiving dinner on the holiday, Nov. 28.
All you need to do is show a valid CDL for a Thanksgiving dinner with all the trimmings. You will also be entered in a drawing for other prizes.
The Boise Stage Stop is located off Interstate 84 at Exit 71 in Boise. According to its website, the truck stop is one of the oldest businesses in the state, tracing its history to 1891 as The Regina Store operated by the local postmaster.