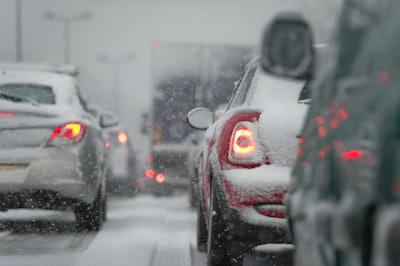 A storm originating in Alaska this weekend could move to the south and east complicating travel as millions of Americans are hitting the highways for Thanksgiving.
Accuweather reports a storm that is expected to deliver rail to the Pacific Northwest and snow over the northern Rockies, could move south and into the middle of the country Tuesday, Nov. 26, and Wednesday, Nov. 27.
Accuweather says, "There is the potential for heavy snow and winterlike travel conditions with substantial delays for a 1,200-mile stretch of the heartland. Wintry weather could spread from eastern Colorado and northeastern New Mexico to parts of Wisconsin, Minnesota, and Michigan as Thanksgiving travel surges next Wednesday."
AAA says some 55 million travelers plan trips of 50 miles or more away from home for Thanksgiving, most of them by car. That's an increase of almost 2 million travelers over last year. Peak travel is expected to be Wednesday.