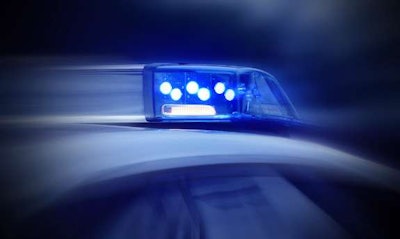 A trucker apparently fell asleep at the wheel Monday, Nov. 18 and struck nine vehicles, eight of which were in a used car lot in Dayton, Washington.
Washington State Police told the Tri-City Herald Mark J. Diefenderfer, 55, of Post Falls, Idaho, was eastbound on Highway 12 at about 2 p.m. Monday when he fell asleep. Diefenderfer's 2020 Freightliner pulling a trailer struck a parked car on the side of the road, hit a stop sign and then drove through Goff's Used Cars parking lot.
His truck hit eight cars and trucks for sale in the lot. Among them were a 1976 Chevy pickup, a 1972 Chevy tow truck, a 1976 Oldsmobile Cutlass Supreme and a 1986 Ford Bronco.
Diefenderfer was taken to Dayton General Hospital and was cited second-degree negligent driving.