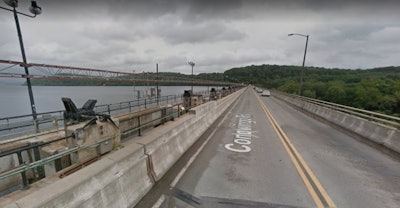 A New York trucker died early Tuesday, Nov. 26, when his tractor-trailer went off the highway over a hydroelectric dam in Maryland.
Troopers report the truck driven by Luis Garcia, 53, of Ridgewood, New York, left U.S. 1 on the Conowingo Dam on the Susquehanna River about 50 miles northeast of Baltimore and about five miles from the Pennsylvania border. The truck crashed at about 1:30 a.m. and did not land in the river, according to the troopers.
The cause of the crash remains under investigation.
U.S. 1 was closed during the investigation and also this morning for repairs.
The Conowingo Dam is located on the Susquehanna River at the Cecil/Harford County line. It's operated by the Susquehanna Electric Company.