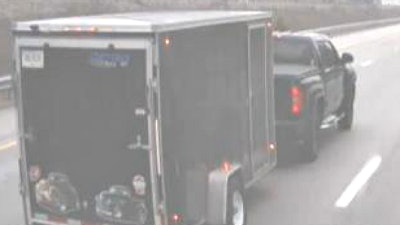 Police near Lexington, Kentucky continue looking for the driver of a pickup truck said to have shot at a tractor-trailer driver on Interstate 75 Tuesday, Dec. 17.
A Lexington TV station reports the shooting began when a northbound tractor-trailer cut off the pickup near mile marker 141. The driver of the pickup, which was towing a small, enclosed trailer, then shot at the truck, hitting the driver-side of the cab. The bullet was found in the cab, and the trucker was not wounded.
After the shooting, the pickup driver used an emergency turnaround to head south on I-75.
Police have video of the pickup, but are said to be unable to indentify the license plates on it or the trailer.
Anyone with information should contact the Scott County Sheriff's Office at (502) 863-7855.