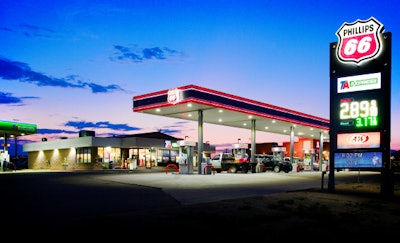 TravelCenters of America announced Wednesday, Jan. 15, it has opened a new TA Express in Kilgore, Texas. The site is the home of the former Gateway Travel Plaza.
During the conversion to a TA Express, 50 parking spaces were added to give the location a total of 85 truck parking spaces.
The location also features six diesel lanes with DEF on four lanes; 10 private showers; a laundry room; and Denny's, Wendy's, Dunkin' Donuts and Baskin-Robbins restaurants.
The Kilgore location is the first TA Express to open this year and TA plans to open four additional TA Express locations around the country in the first quarter of 2020.