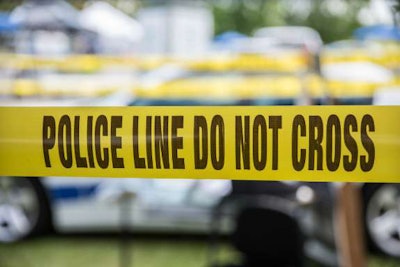 The security guard involved in a shooting at an Oklahoma City truck stop over a reserved parking earlier this month took his own life late last week.
KWTV reports George Daryl Bischoff, 45, rented a gun Thursday, Feb. 20, at Big Boys Guns, Ammo & Range and then died by suicide. The TV station said police confirmed that Bischoff was the security guard involved in a shooting Feb. 14 at T A Truck Services, located near Interstate 40.
Police said Bischoff and an unidentified truck driver got into an altercation over a parking issue. Bischoff had asked the deriver to move his truck from a reserved spot he had not paid for. When the argument escalated, a scuffle ensued and Bischoff allegedly shot the truck driver. The wounded driver was taken to OU Medical Center in serious condition, and has since been released.
Prosecutors said Bischoff was to face a charge of assault with a deadly weapon.
___
The Suicide Prevention Lifeline provides 24/7, free and confidential support for people in distress. Call 800-273-8255.