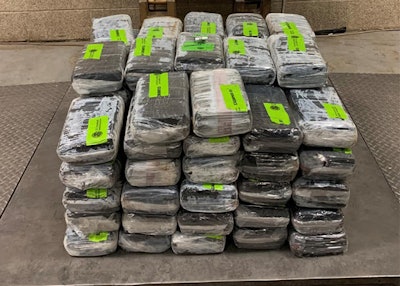 Sometimes a truckload of fresh broccoli is not just a load of green vegetables destined to delight American vegans and others.
On Feb. 16, U.S. U.S. Customs and Border Protection agents found a load at the Pharr-Reynosa International Bridge cargo facility in Pharr, Texas, also contained what added up to be a mixed bag of drugs valued at more than $18 million, according to a statement from the CBP.
Upon inspection, CBP officers found and seized:
341 packages of alleged methamphetamine weighing 895 pounds valued at $18,000,000
87 packages of alleged marijuana weighing 202 pounds valued at $40,000
three packages of alleged heroin with a weight of 8.82 pounds valued at $353,000
one package weighing 3.31 pounds of alleged cocaine valued at $25,500
Officers also seized the tractor-trailer. The case remains under investigation, and the driver of the truck was not identified.