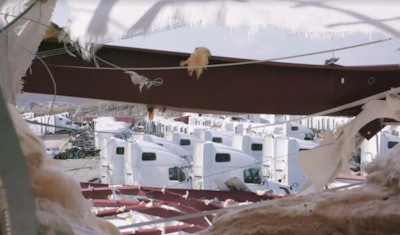 The facilities of Nashville-based Western Express were heavily damaged by a tornado that blew through the community in the early morning hours of Tuesday, March 3.
There was no loss of life at the trucking company and operations continue, according to Chief Executive Officer Paul Wieck.
"We are determined to serve our customers, our team and the families who were affected," said Wieck in a video posted to Facebook. "Some buildings may have be down by Western Express is not." Wieck also said drivers are delivering freight, and that "critical systems are generally up and running, and we don't expect significant disruption for drivers or customers."
Western Express employs some 3,300 drivers according to the Federal Motor Carriers Safety Administration's SAFER website.
The death toll from the storm system that blew through the middle of Tennessee stands at 25.