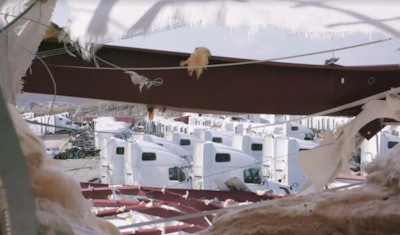 The Federal Motor Carrier Safety Administration has issued a Regional Emergency Declaration for Tennessee as a result of severe storms that included a tornado that hit downtown Nashville early Tuesday morning. The declaration suspends Parts 390 through 399 of the Federal Motor Carrier Safety Regulations for those responding to the disaster providing emergency relief.
Motor carriers hauling supplies, goods, equipment, and fuel into Tennessee and providing other forms of direct assistance in the state can operate under the temporary exemption. Direct assistance ends when a driver or the truck is used in interstate commerce to transport cargo or provide services not directly related to the emergency.
The exemption is effective immediately and will stay in effect until the end of the emergency, or through April 2, whichever is sooner.