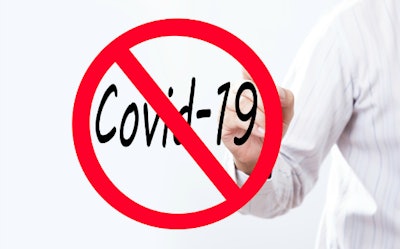 The three major truck stop companies are taking steps to ensure the safety of their customers and employees in the face of the COVID-19 outbreak spreading in the U.S.
Oklahoma City-based Love's shared this statement with Truckers News: "The safety and health of our customers and employees are our top priority. Earlier this year, Love's developed a task force in response to the developing COVID-19 situation. We've taken proactive measures at our locations like placing additional hand sanitizing stations and increasing store cleanings. We've also been communicating with employees about safe practices for preventing the spread of sickness and will continue to provide the most up to date information from the CDC and OSHA. We'll continue to monitor the situation closely."
Pilot Company, the parent company of Pilot and Flying J travel centers says it is "taking proactive measures to minimize potential risks and maintain daily business" at its truck stops as it monitors the situation daily. "We are reinforcing proper cleaning procedures and sanitation methods," Pilot said in a statement. "Additionally, we have hand sanitizer dispensers for public use near the restrooms at our locations and working closely with our suppliers on inventory contingency plans. We will continue to follow the advice of global and local health authorities as the situation evolves and take preventative measures as necessary."
TravelCenters of America, which has taken similar steps, has "issued safety alerts highlighting items including proper hygiene practices, sanitation recommendations, and thorough cooking procedures," the company said in a statement. "We're closely following CDC and WHO guidelines and have a system in place to monitor our employees' international travel history and health concerns related to COVID-19."
The number of people with the coronavirus in the U.S. more than doubled over the weekend, from 260 on Friday, March 6, to 566 Monday, March 9. Worldwide, there are more than 110,000 COVID-19 cases, including more than 7,000 in South Korea, Italy, and Iran, according to a dashboard created by the Johns Hopkins Whiting School of Engineering. France, Germany, and Spain are all now reporting more than 1,000 cases.