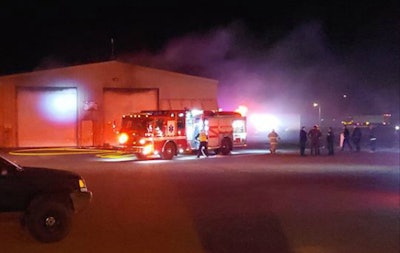 A fire at a building that is part of a popular independent New Mexico truck stop was damaged by fire Tuesday night, March 17, sending one person to the hospital.
The fire took place in a shop at Lisa's Truck Center, which is located off Interstate 40 in Moriarity, New Mexico about 40 miles east of Albuquerque.
A post to the truck stop's Facebook page said the fire began about 10:30 p.m. The truck stop itself had to be evacuated but was open again for business this morning.
The post said the injured person was airlifted to the University of New Mexico Hospital.