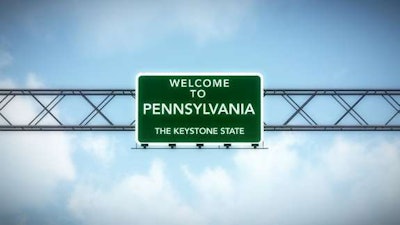 Truckers traveling through Pennsylvania will not have access to rest area parking except on the Pennsylvania Turnpike.
State-operated rest areas on interstates closed as of midnight today, March 17, and no parking is allowed. However, a spokesperson for the Pennsylvania Department of Transportation said that could change.
Alexis Campbell said PennDOT is studying the possibility of making parking at those interstate rest areas available. "We're reevaluating things to see if there is a way to have parking open, but right now they're closed." Campbell said she was unsure when a determination on parking might be made.
Rest area facilities on the 360-mile-long Pennsylvania Turnpike are closed, but parking is open. The turnpike authority also has placed porta-potties at those rest areas.
There are no other travel restrictions in the state.