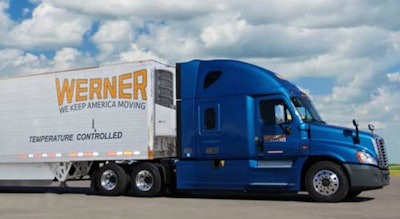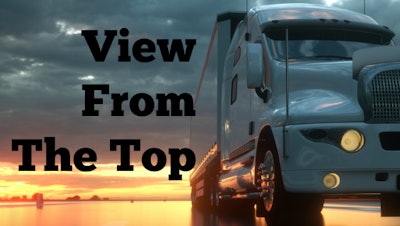 Editor's Note: Welcome to View From the Top, a new series for Truckers News. In each feature, we'll talk with one of trucking's leaders about how their company and the industry are dealing with the unprecedented challenges and changes wrought by the COVID-19 coronavirus outbreak.
___
Like other companies in general and trucking firms in specific, Werner Enterprises is adjusting to the new normal wrought by the nationwide spread of the COVID-19 coronavirus. And, the company's President and CEO Derek Leathers is pleased with and proud of how Werner's employees, and especially its corps of drivers, have responded to the challenges caused by the outbreak.
"Driver morale is very strong," said Leathers. "They're as salt of the earth as it gets in terms of answering the call to action. I'm just very proud of them."
Leathers said the Omaha, Nebraska-based company's driver corps is doing well and is anxious to work. "They want to answer the call. They want to drive and they want to deliver."
And, that's the case not just for Werner and its drivers, but for the trucking industry as a whole as it responds to the COVID-19 coronavirus.
"Our industry is showing what it's made of," he said in this podcast interview with Truckers News. "The trucking industry has stood up and answered the call."
Listen to what else Leathers has to say in this special View From the Top episode of the Truckers News podcast.
Search thousands of trucking jobs to find the job you want.
Find Your Next Job Today