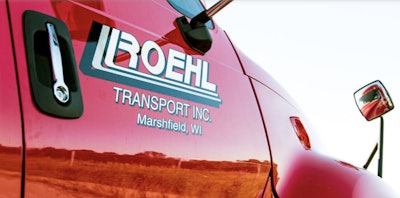 Editor's Note: Welcome to View From the Top, a new series for Truckers News. In each feature, we'll talk with one of trucking's leaders about how their company and the industry are dealing with the unprecedented challenges and changes wrought by the COVID-19 coronavirus outbreak.
To suggest Roehl Transport, a family-owned, diversified carrier based in Marshfield, Wisconsin, got off to a good start in 2020 is a bit of an understatement, according to one company official.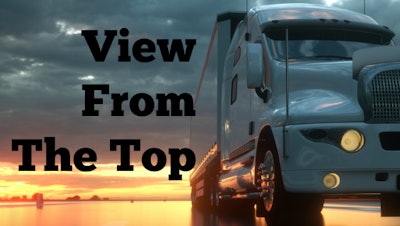 "We took off like a rocketship as the year began," says Tim Norlin, vice president for driver development for the carrier that has dry van, refrigerated and flatbed divisions.
But, unlike many carriers that saw their fortunes ebb as the COVID-19 coronavirus outbreak grew, Roehl has remained busy and expects to stay that way. Norlin says that while Roehl quickly transitioned most of its employees to work from home "we haven't missed a beat."
One of the reasons Roehl remains busy and is hiring some 250 drivers, is its location. Norlin says Roehl hauls plenty of dairy and paper products, both of which are manufactured in Wisconsin and remain in demand.
"We were in a hiring mode before the pandemic and we expect to be after it has passed," said Norlin. Roehl recruiters ramped up to hire experienced drivers, some of whom may have lost jobs with other companies. Norlin says the company will need those drivers as it firmly believes Roehl will have plenty of freight to haul.
"Everyone here is cautiously optimistic that when we're all allowed to get back to normal, things will come back pretty strong and pretty quickly," says Norlin. "We truly believe that we cannot slow down. We can't take our foot off the gas. Now's the time to prepare for the coming rebound."