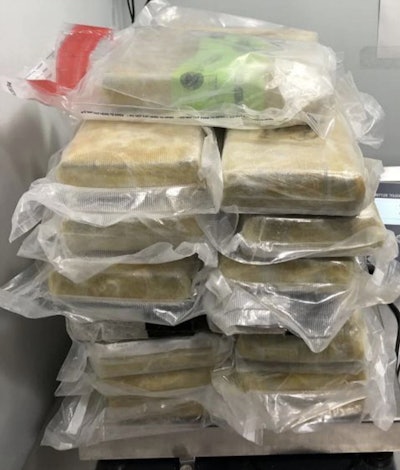 A Canadian trucker was arrested Friday, April 17, for allegedly trying to take more than 80 pounds of suspected drugs out of the U.S. at the Blue Water Bridge in Port Huron, Michigan.
U.S. Customs and Border Patrol officers were conducting outbound enforcement examinations on vehicles leaving Michigan for Canada. A Canadian truck driver was referred for a cab check by officers at about 2 p.m.
The driver became increasingly nervous and visibly shaken as officers performed a physical inspection of his truck's cab, Boarder Patrol officials report. Officers eventually found several bricks of suspected cocaine and fentanyl. The unidentified driver was arrested, and faces federal prosecution related to the exportation of illegal drugs.