Randall-Reilly, parent company of Truckers News and Overdrive, has canceled this year's Great American Trucking Show, scheduled for Aug. 27-29. The decision was made to protect the health and well-being of attendees, exhibitors, and staff during the COVID-19 outbreak.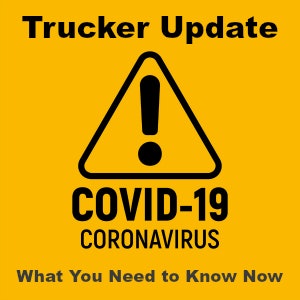 "This pandemic has underscored how critical the industry and drivers are to the well-being of America," Randall-Reilly said in a statement on the GATS website. "The fleets, owner-operators, and drivers are what's kept the flow of food and other goods in stores and homes. We are thankful to you, proud of you, and will keep you posted on what's next for GATS so we can celebrate you at a future event."
Since its inception, GATS has grown to become one of the leading trade shows for drivers and fleets in the trucking industry. Randall-Reilly is evaluating how to handle programs that were scheduled at GATS. These include Overdrive's Partners in Business seminars, Overdrive's Pride & Polish, the Overdrive-Red Eye Radio Trucker Talent Search, the inaugural Overdrive Small Fleet Champ award program, and the Mike O'Connell Trucking's Top Rookie Award, presented by Truckers News. At least some of these will be held in an online, virtual format.