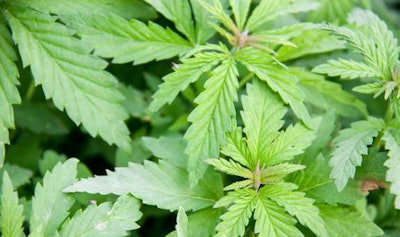 A truck driver was arrested last week for crossing the border from Canada into the U.S. with some $3 million worth of marijuana.
The unidentified 21-year-old man was arrested June 5 in Buffalo, New York when border agents at the Peace Bridge discovered the marijuana hidden inside crates of coffee grounds inside his truck.
The U.S. Customs and Border Protection agency said a truck carrying coffee makers crossed the bridge from Fort Erie, Ontario, Canada during the early morning hours of June 5. Border officials unloaded the coffee makers and discovered seven crates filled with coffee grounds and about 800 kilograms in marijuana.
The driver was charged with possession with intent to distribute and importation of marijuana.
It appears that the COVID-19 coronavirus pandemic has not slowed drug trafficking.
"While the COVID-19 response may have slowed commerce across our nation's borders, this arrest proves not only that criminals persist in their efforts to break the law but that law enforcement remains vigilant in its effort to uphold it," said U.S. Attorney James Kennedy Jr.
The latest seizure adds to what border officials said is a "huge" increase in drug seizures within the CBP Buffalo field office since the restriction on cross-border travel began March 21. The field office, which covers 16 ports of entry throughout New York state, has made more than 225 narcotic seizures, an increase of almost 1,600 percent over the same time period last year.