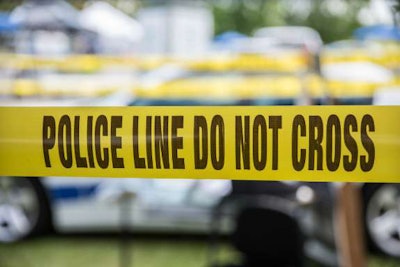 A police chase of a semi-tractor in northeast Pennsylvania Monday, June 29, ended in a standoff, and the death of the man who was a passenger that police say drove off with the truck during a traffic stop.
The incident began when officers from the U.S. Marshal's Service and state police stopped a tractor-trailer on Interstate 81 near exit 124 in Frackville. A statement from the Pennsylvania State Police says the marshals sought a 48-year-old man from Indiana who was a passenger in the truck and wanted for a homicide probation violation.
Police this morning identified the suspect as Wade Russel Meisberger from Whiteland, Indiana.
While the driver of the tractor-trailer was out of the vehicle, the suspect drove off with it. At some point during the chase, according to one report, the trailer became detached from the truck.
The chase ended when the truck apparently became stuck in a grassy area near a playground in Hazleton, about 20 miles northeast of where the chase began. A three-hour standoff ensued, during which the suspect in the truck fired shots at police.
State police said officers fired at the truck, wounding the suspect who died at the scene at about 10 p.m.