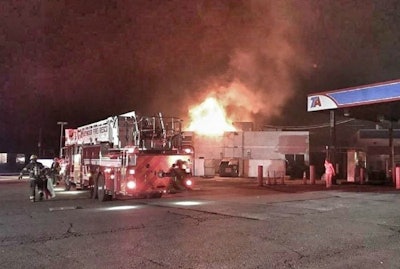 Fire heavily damaged the TravelCenters of America in Seymour, Indiana in the early m morning hours of Monday, July 6.
No injuries were reported in the fire, which occurred at about 2 a.m. and was extinguished in about 30 minutes.
Reports of the fire say the west side of the building was heavily damaged by the blaze and there was significant smoke and water damage throughout.
The TravelCenters of America at 2636 E. Tipton St. is about midway between Indianapolis and Louisville just off Interstate 65.
The investigation into the fire, said to have done at least $2 million in damage, continues.