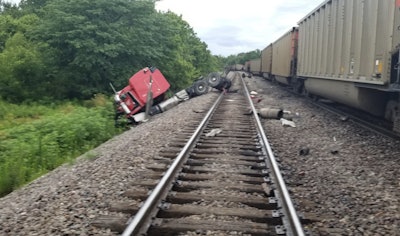 An unidentified truck driver was hospitalized Monday, July 20, after his truck struck a freight train in southern Iowa.
The collision occurred Monday morning on a railroad crossing near Eddyville, which is about 70 miles southeast of Des Moines.
The BNSF Railway train was westbound when it collided with the truck at the crossing. Fifteen cars of the empty coal train are said to have been derailed. There were no injuries to members of the train's crew.
The truck driver was airlifted to a Des Moines hospital with undisclosed injuries.