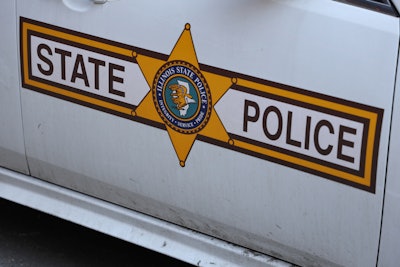 A truck driver died and four other people were injured when three trucks and two other vehicles were involved in a collision Wednesday, July 29, on Interstate 80 near New Lenox, Illinois about 45 miles southwest of Chicago.
Illinois State Police say that at 4:24 p.m., a 2019 Freightliner Cascadia and trailer driven by Sukhwinder Singh, 28, of Bellerose, New York, was in the center westbound lane of I-80 east of I-355 when it failed to stop for traffic ahead and rear-ended a 2000 Peterbilt and trailer driven by Harold C. Babbitt, 29, of Minonk, Illinois. Both trucks then hit a 2018 Freightliner Cascadia and trailer driven by Clifton L. Knight, 57, of Colfax, Indiana, which in turn struck two other stopped vehicles.
Singh's truck caught fire and he died in the blaze, according to ISP. Babbitt's Peterbilt also caught fire, but he escaped and was taken to a nearby hospital for non-life-threatening injuries. Knight was also injured and taken to a hospital.
I-80 was closed to traffic until after 1 a.m. today.
The accident remains under investigation.
Trucker dies in collision of two trucks in Colorado
One truck driver was killed and another was seriously injured in a crash on Highway 40 in eastern Colorado Wednesday, July 29, according to the Colorado State Patrol.
The crash happened about nine miles west of the town of Kit Carson. Troopers said a westbound Volvo with trailer crossed the center line and hit a Kenworth truck with trailer.
The driver of the Kenworth died. The driver of the Volvo sustained life-threatening injuries, according to CSP.
The drivers' names have not yet been released, and the crash remains under investigation.